Untold Story of Amitabh Bachchan and Parveen Babi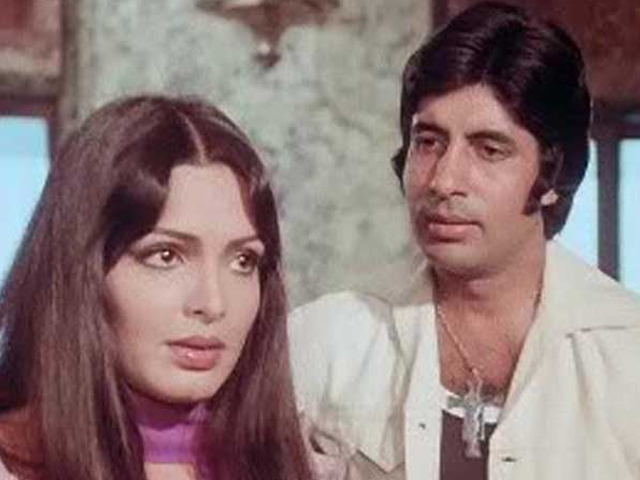 Parveen Babi was by any standard far prettier than Rekha. If Amitabh had to date a beautiful woman for amusement, he had no reason to choose Rekha when very beautiful Parveen Babi was available. Amitabh had never any intention to leave Jaya Bachchan; he only wanted to have extramarital affairs for fun and pleasures.
There was plenty of evidence that Amitabh had dated Parveen Babi. He was more attracted to Parveen Babi than Rekha. His affairs with Rekha probably was media stunt but his relation with Parveen Babi was most probably physical.
Parveen Babi was the first sex symbol of Bollywood. She had a western look that differed from all other female actresses at that time. No contemporary actor could resist her beauty. Amitabh Bachchan was no exception.
Parveen Babi had a modern attitude; she did not mind living in a relationship. Parveen Babi was mentally vulnerable. Some people took advantage of her vulnerability. Anyway, Amitabh Bachchan was a very desirable man. He did not have to take advantage of her mental weakness.
Parveen was successful in her career. She appeared with actor Amitabh Bachchan in twelve films and most of them performed well at the box office.
Parveen Babi accused Amitabh Bachchan of conspiring to kill her. She even filed a case against Amitabh Bachchan for attempting to abduct her. However, there was no truth about her complaint. It was her paranoia imagination.
Parveen Babi was mentally sick. We did not see any psychiatrist diagnosis of her mental disorder. But experienced doctors evaluated from her behavior that she suffered from paranoid schizophrenia. She could not become schizophrenic because of her drinking habit. She probably got the mental disorder in her early age. She had childhood trauma and she never got over that.
Parveen Babi for some reasons was extremely mad on Amitabh Bachchan. She called him "international gangster". She even filed a case against him. Amitabh commented about her accusations,", "She had excessive delusions and hallucinations."
Nobody really relied on what Parveen Babi was saying. But there was a possibility that Amitabh had physical relations with her. When their affairs came in media, Amitabh left her and came back to Jaya. This could have made Parveen Babi mad.
Parveen Babi died a tragic death in 2005. She left the world but some mysteries remained.