Shilpa Shetty kissed Richard Gere for fame and married Raj Kundra for money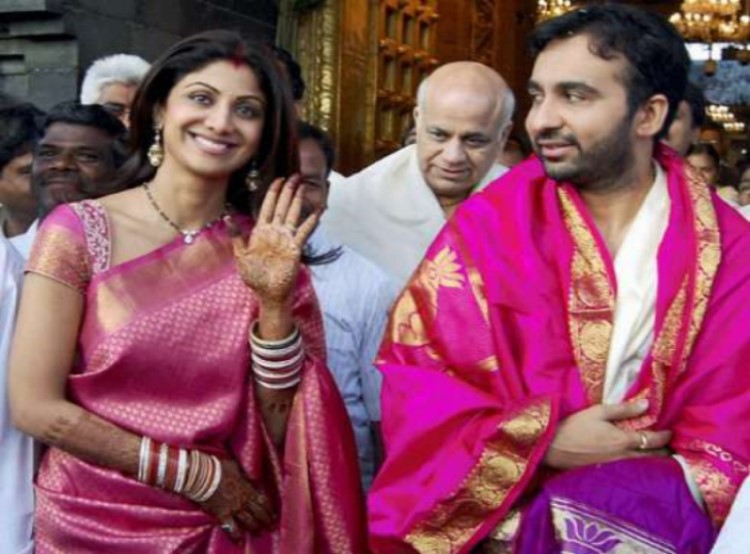 Shilpa Shetty always has lacked personal integrity. It was a disgrace to kiss Gere in public. She probably married Raj Kundra for money
Richard Gere (57) kissed Shilpa Shetty multiple times at a press conference in New Delhi. (in 2007) They were participating in a campaign to prevent Aids. It did not look a friendly kiss.
This kissing incident was international news. Their affair went up in flames after this public embrace. Protesters burned posters of the Shilpa and Gere in protest at their behavior.
An Indian court issued an arrest warrant of Hollywood star Richard Gere and Shilpa Shetty was detained in the Mumbai Airport when she was on the way to Germany.
How could she go at such a low level? It was probably a publicity stunt. This kind of news gets a lot of coverage. It could be also that she felt proud to be kissed by a famous Hollywood actor.
Shilpa Shetty featured some successful movies like Om Shanti om, Main Khiladi Tu Anadi, Dhadkan, etc. But those movies were hit because of co-actors Shahrukh Khan and Akshay Kumar.
Shilpa Shetty was not a good actress. She admitted that herself. She said in an interview, "Maybe I wasn't a good actor, never got an award even after Dhadkan or Phir Milenge" She also revealed that she was thrown out by producers without any reason.
Until 2007 she was doing good despite some problems. Her last movie was Apne with Dharmendra family.
Since 2008 she was behaving frustrated. People closed to her felt that something was bothering her. Probably her age was bothering her.
Nowadays 33 or 34 years is no age for the actress. Katrina Kaif is 36 (or 38) years. But 10 years ago, things were different.
Shilpa Shetty was never a rich actress and her potentials were not very high. She was looking for a rich man to marry to secure her future. The rich businessmanRaj Kundra was his perfect choice
Raj Kundra was listed in the Success Magazine as the 198th richest British Asian. He ran a company Essential General Trading LLC in 2009. He was the sponsor of the Rajasthan Royals IP team 2009.
He married once before. But he was the one Shilpa Shetty needed for a wealthy life. He married him for money. But later on, the marriage becomes a happy marriage