Meenakshi Seshadri: Why didn't she marry Kumar Sanu?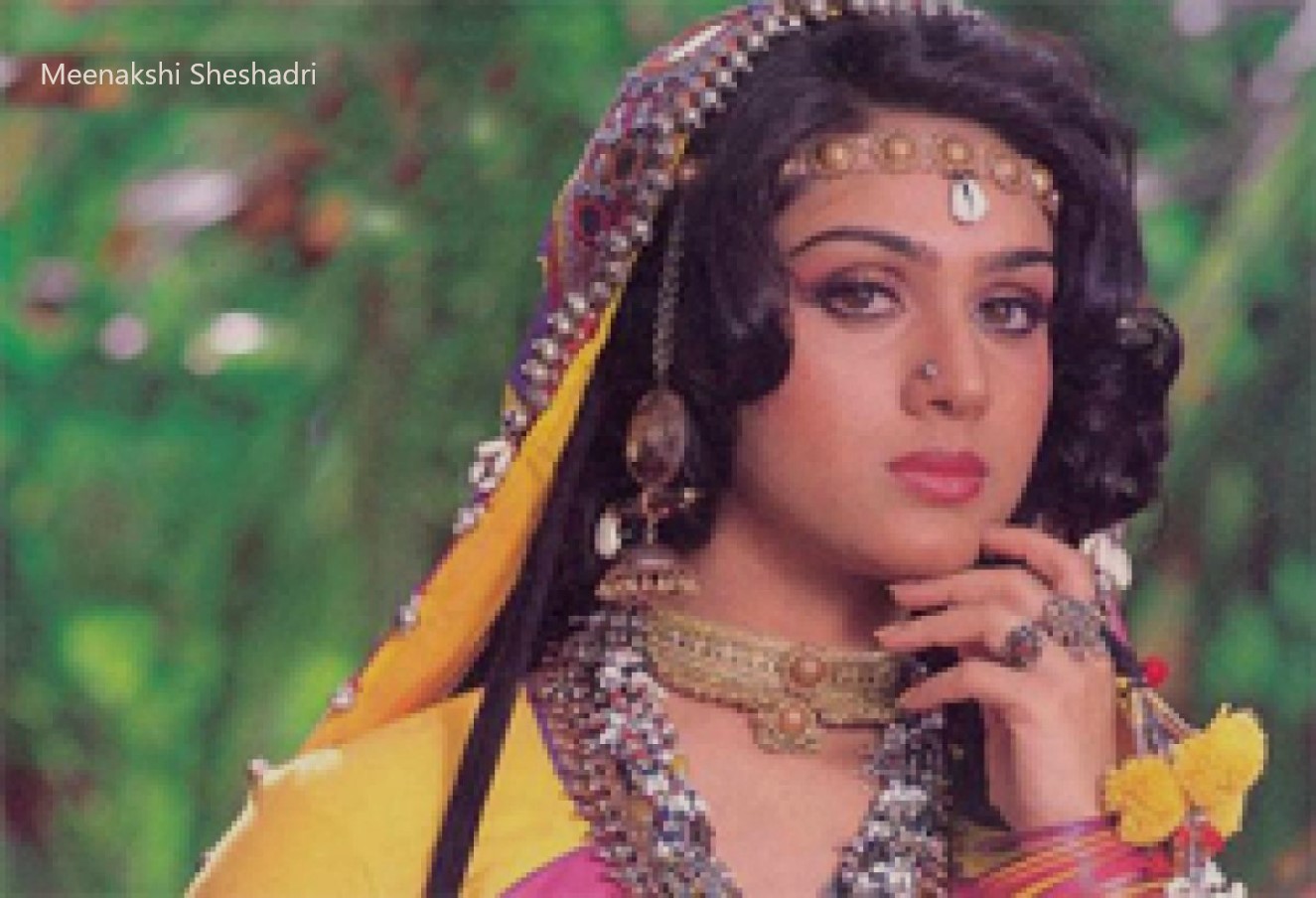 Meenakshi Seshadri was the third most popular actress (after Madhuri Dixit and Sridevi) of Bollywood in the 90s. She was the best dancer in the film industry. She has crowned Miss India, too.
Other actresses left Bollywood temporarily after they got married. They returned to Bollywood and got another kind of role that fits their age. Madhuri returned, late Sridevi did, too. But Meenakshi left Bollywood for good. Let us find why she did not come back.
Background Story:
Meenakshi means the Goddess Parvati or a woman with beautiful eyes. Meenakshi Seshadri had the appropriate name. She was an extra-ordinary beautiful girl beautiful.
She won the Eve's Weekly Miss India contest at her 17 years in 1981. Meenakshi was a professional dancer. She won some dance contest, too. She had a unique talent in Indian classical dance Bharat Natyam, Kathak, and Odissi.
Meenakshi featured more than 20 movies. Among them Jurm (1990), Ghayal (1990), Shahenshah (1988), Ghatak (1996) and Damini (1993). Damini is a film that always leaves a mark in my mind and Meenakshi will always be remembered for her superb role. She worked as a heroine with all big names like Amitabh Bachchan, Rishi Kapoor, Vinod Khanna, and Sunny Deol
Many popular veterans Bollywood actresses have come back and taken different kinds of roles that match their ages. Madhuri Dixit is doing roles that match her, Sridevi was doing. Juhi Chawla and Kajol appear sometimes. But Meenakshi is totally lost. She is not seen in Bollywood at all
It seems she has some kind of anger with Bollywood. When she visited Mumbai, she did not come close to Bollywood.
Dharmendra tried to contact her to offer her a role in the sequel of her superhit movie "Ghayal" She refused to star in Ghayal once again. She gave a very clear statement that she is not at all interested in films.
She has also confirmed that she won't star in the sequel of her 1990 hit movie "Ghayal".
Why did she leave Bollywood:
Meenakshi was last seen in 1996 release year of "Ghatak". Recently, she released some of her pictures on social media. She is now unrecognizable
In the early 90s, everybody was expecting that Meenakshi would be the leading actress after Madhuri Dixit and Sridevi.
The reason she left the film industry because of her affairs and scandals with Kumar Sanu.
Meenakshi was known as "thandi obhinetri" quiet actress because she did not get involved in any conflicts in the film industry. It was quite unexpected that she would be a homewrecker.
In 1993 Kumar Sanu's secretary in an interview with the press disclosed that Sanu was seriously dating Meenakhi while she was married to Rita. Rita was shocked to know about the affairs.
Kumar Sanu denied the affairs with Meenaskhi but later admitted. He started the divorce procedure.
It was a very fierce and ugly divorce. The matter was in the Kolkata court. Many unpleasant truths came out during the legal process.
Sanu's wife accused Meenakshi in the court as the homewrecker. She called Meenakshi a woman of bad character.
It was anticipated that Sanu and Meeaskhi will be engaged after their divorce. But they broke up after divorce.
Meenakshi married Harish Mysore, an investment banker based in the USA in 1995. Sanu married Saloni Bhattacharya.
The reason Meekaskhi broke up from Sanu because she was very fed up with the divorce procedure. She was regarded as a bad woman. People started criticizing her.
Meenakshi said in an interview that she was not interested in films. She was interested in dance. The dance was her first priority, not films. She runs a dance school where she teaches Kathak and Bharat Natyam.
She is very devoted to her husband. She does not take any major decision without her husband's permission. She says that she would consider doing a reality show if her husband permits.