Is Mallika Sherawat technically married?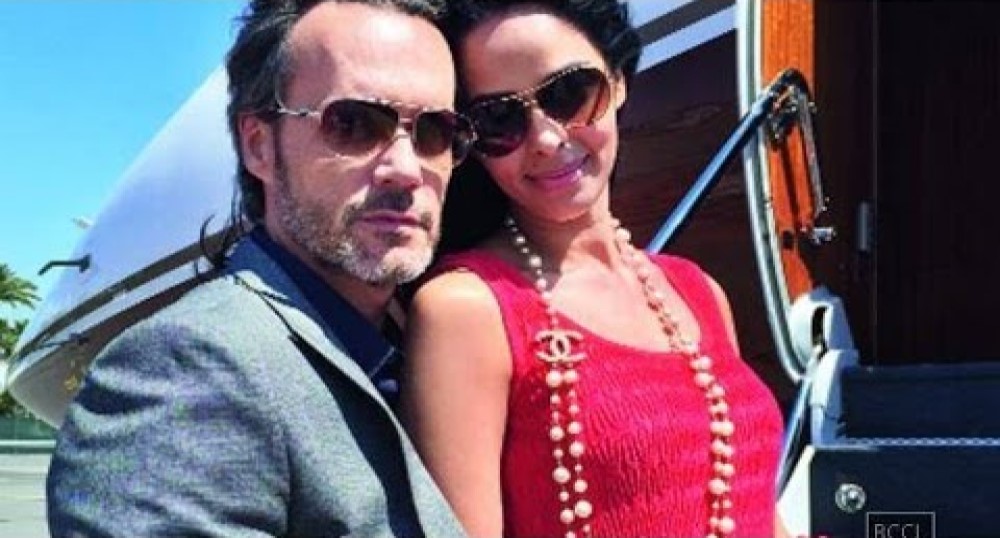 Mallika Sherawat has recently come in limelight again. She shuts down the rumor that she and Cyrille Auxenfans were secretly married. Is she telling the truth? If she was married, she still is.
Mallika Sherawat is not very truthful. Let's find out if she is telling the truth.
The news broke out 3 years ago that Mallika tied the knot with her boyfriend Cyrille Auxenfans in Paris. At that time she did not deny the news. It looked like she was happy with a partner. She said that she was with Cyrille Auxenfans in Paris. It was then her turn to bring him to Mumbai. Some years later she has started shutting down the chapter with Cyrille Auxenfans
Her credibility is very much doubtful. Let him give a couple of examples of her falsehood. She claimed that she lost many movies because she did not become intimate with her. But she is the one who was desperate to be intimate with famous male actors. In this picture, she is trying to be intimate with Antonio Banderas..
There is solid evidence that she was living together with Cyrille Auxenfans in a Paris apartment. When Mallika met Cyrille Auxenfans, he was a rich business. He later became bankrupt.
BBC reported on 15. December 2017 that Mallika Sherawat and husband Cyrille Auxenfans were evicted from their Paris apartment because they did not pay the rent for one year which was worth 80,000 euros.
In early 2018, Mallika blushed the news as a rumor. She claimed that she never rented or owned an apartment in Paris. She was surprised how her name came up in that news.
She also denied, that Cyrille Auxenfans her husband. She also denied that they lived together. Mallika said in different interviews that Cyrille Auxenfans was just a friend.
She still claims the same. Has she been speaking the truth?
This news was brought by the BBC which is the most credible news media in the world. BBC has documented its news.
The rental contract that was presented by the court was signed by both Mallika and Cyrille Auxenfans. The contract was registered in the court. But Mallika has been denying that she ever rented any apartment. It is hard to believe Mallika when there was hard evidence that Mallika was the tenant.
All neighbors in the building saw that Mallika was living there. Mallika reported the French police that she and her boyfriend were attacked by masked robbers in the building. Mallika is self-contradicting. If she was not living there, how was she attacked there? She even charged the landlord for this robbery.
The French police did not find any evidence of the alleged robbery. She probably filed the case for insurance money. She did not have any credibility at all to the French police.
Olivier Mayrand, the lawyer of Mallika and Cyrille Auxenfans said to the news media that they were a wealthy couple but they had a temporary financial problem.
Mallika left France and Cyrille Auxenfans before the French court settled the case. After coming to Mumbai, she pretended as if she knew nothing about incidents France.
Mallika and Cyrille Auxenfans were living together. It is likely that they were married.
My theory is that Mallika's husband Cyrille Auxenfans was having financial problems. He could not pay the rent. Mallika did not want to be a part of the problem. She left therefore France.
Mallika never filed a divorce case. She could be still technically married.
Mallika claims that she has a sound economy and she is worth 10 million dollars or 70. Mallika has done some commercially successful movies and has been item girls. She was no doing movies constantly but she had other incomes from modeling. It is not likely that she was bankrupt.
Anyway, our point is Mallika lies a lot. We don't know if she lies about her marriage, too
.