If Divya Bharti were alive, she would be the biggest female superstar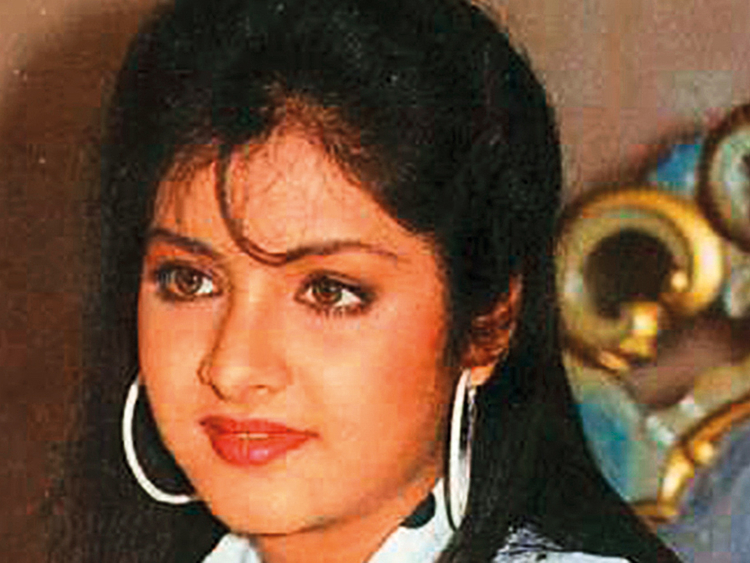 Divya Bharti died at her 19 in 1993. Her acting career had a very short span but in this short time, she became a Diva and won many hearts.
She was such a beauty, had so attractive and innocent face-I really don't have a word to describe her. I watched Vihwatma featured by Divya at a cinema hall in Kolkata. She was my favorite. I really thought, she would exceed the popularity of Madhuri Dixit. I am sure that Divya Bharti would be the biggest female superstar of Bollywood if she were alive.
Divya was one of the most beautiful and brilliant actresses, the Indian film industry has ever seen.
In her short career span (1992–1993) Divya conquered people's heart and then left forever. She left not just Bollywood but the world. We never know if she was a victim of a crime.
Maybe many young people don't know much about her. I would recommend them to watch Dil Ka Kya Kasoor and Prithvi. When I saw her first movie Vishwatma . I thought this girl would be a superstar one day.
In April 1993 Divya Bharti fell off from a high apartment building and died on the spot. There were many conspiracy theories around her death. First, it was considered a suicide. Police later found out that it was an accident and the case was closed in 1998.
Although the police closed the case, still there is something fishy about her fashion designer Neeta Lulla. She and her husband, psychiatrist Shyam Lulla, were at her home at the time of her death. The was question mark why Neeta came there with her husband if the purpose was to show new fashion design. Her husband was a doctor and nothing to do fashion or film industries.
Sajid Nadiadwala's name came up in this incident. He was allegedly related to the underworld with Dawood Ibrahim. Many people thought that Divya could be planned murder.
There were conspiracy theories doing the rounds But Divya's father Om Bharti said in an interview that he did not believe in a conspiracy theory. He thought that it was an accident. But he also said Divya was not a depressive girl.
Anyway, we will never know the real reason behind her death. But not many actresses in her age could show such great potential. She would be an icon of Bollywood if she would be alive.