Kalank of Madhuri Dixit's career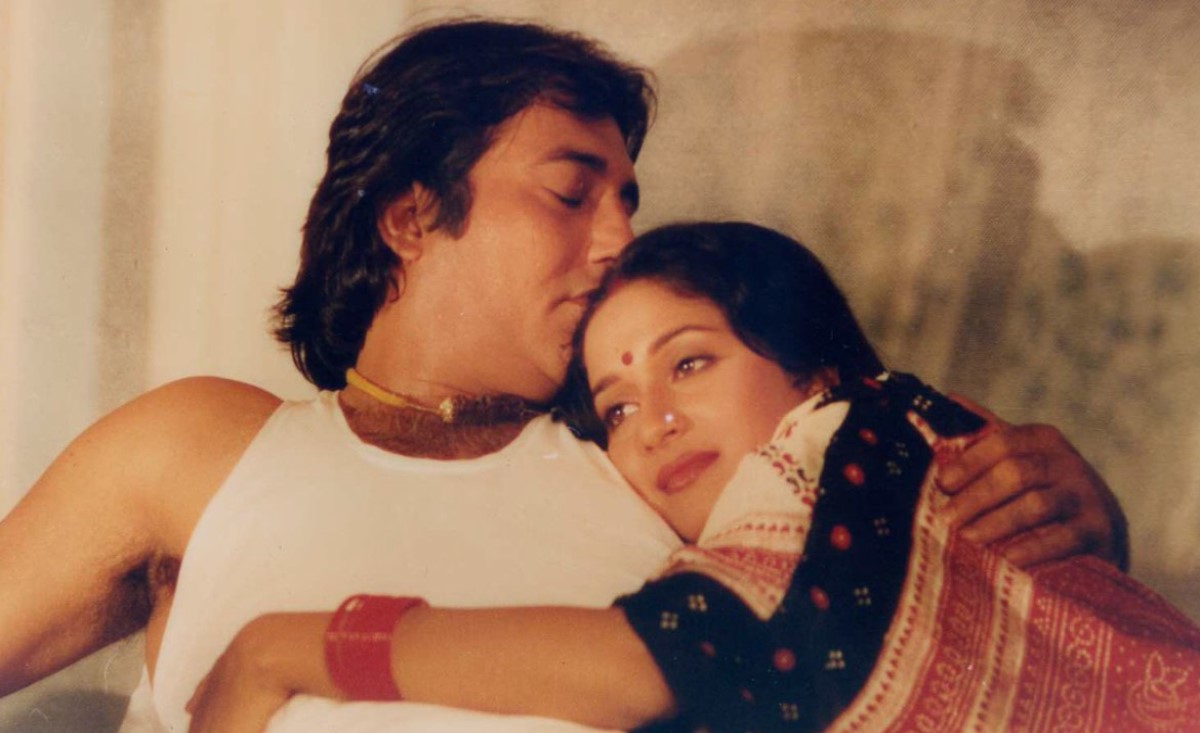 The Dhak-Dhak girl Madhuri Dixit was probably the biggest Diva of Bollywood. But she has a black spot in her colorful career. She also has shown her acting skills in the film Kalank. She has a "kalank" in her life, too
Her role in Dayavan released in 1988 is a kalank of her film career. Madhuri did a forbidden scene in the movie. If the story of a movie demands, sometimes actresses do scenes that they don't want to. But that particular scene with Vinod Khanna could be avoided. Madhuri should have refused to participate in the scene.
She regrets till now that she did the role in Dayavan. Thirty years ago, kissing in films was not very common. But it was more intimate than that. Many people wondered how such a scene passed the sensor.
Dayavan was produced by Feroz Khan. The movie had a bad story and it was badly directed. This movie should have been a super flop. The movie did not grosser well but somehow avoided the loss. Surprisingly, people came to the cinema halls to see Madhuri's hot scene, not the movie.
People still wonder why she did a cheap role. Any actress of her level should have refused the role.
I 1988, Madhuri was still struggling as a debutant to pursue her career. Despite her initial success, her films Mohre and Khatron Ke Khiladi did not earn well in the box office. At that time Feroz Khan was an influential producer in the industry. Vinod Khanna also was an influential actor.
Maybe Madhuri did not have many options at that time. Otherwise, no established actress would do the trash role.
It is a Kalank in her extraordinary career. People still watch the scene. Madhuri was later angry that the scene was given to her.
When Madhuri shot the scene, she did not think about the consequence, but later she became uncomfortable and shy. Several years after the release of the film, Madhuri confessed that she was sorry about the scene made in 'Dayavan' and certainly, she still regrets that scene.